Biography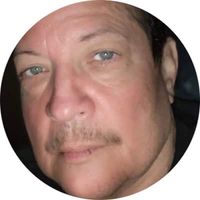 Your Heart..your future, your choice to let it speak with love, let it speak with beauty, let it speak to help all..don't let it be dead to God by speaking vile, judgments, speaking lies, tis that easy to spend eternity in not a good place.. speak LOVE then live with love forever…. 
Matthew 15:17:20 
"Don't you see that whatever enters the mouth goes into the stomach and then out of the body? 18 But the things that come out of a person's mouth come from the heart, and these defile them. 19 For out of the heart come evil thoughts—murder, adultery, sexual immorality, theft, false testimony, slander. 20 These are what defile a person; but eating with unwashed hands does not defile them.
Hello to all that visit my site and may God bless you mightily! I tell ya, this path with God is amazingly wonderful! So many miracles have happened and keep happening. I have been praying for people and seeing them heal for truly, most of my life. 
I have the gift of healing from the Holy Spirit. I walk in God's word so the Holy Spirit can use all of me to do His work. If you walk in His authority, you can work miracles. What is walking in authority? Well, ya gotta' stop sinning. Stop living in flesh, giving your life to Him. Sit back and have faith. Omnipresent is our God. 
It Took me most of my life to say that I was a healer out loud and claim it. Much to fear when first going 'loud' with working for God. People think you are crazy or a fanatic. They definitely, for the most part, do not believe you are a healer. Jesus had that happen to Him and He is the Son of God! 
Matthew 13:58 "And he did not many mighty works there because of their unbelief."
There is also never a guarantee you will be healed. That is God's will and timing, your faith, and path.
Always look at the fruit of the tree.   One that is working for God will always be in His word, and have peace following, with clear speaking of scripture, and showing compassion and love for everyone! And always in the name of Jesus.
 Below are links with some history  and journey written by Irene Baron. Working in the ER for over twenty years I have seen and helped heal hundreds over the phone, with the audio, and in person. Everyone, everywhere, can be healed or helped, if it is God's will. Allow today for the Holy Spirit to be heard by you. Settle inside and talk to and hear Him.
God works through all of us! Every believer has gifts. Walk with your faith and love for God, His Son Jesus, and the Holy Spirit.

Below are two links  enjoy!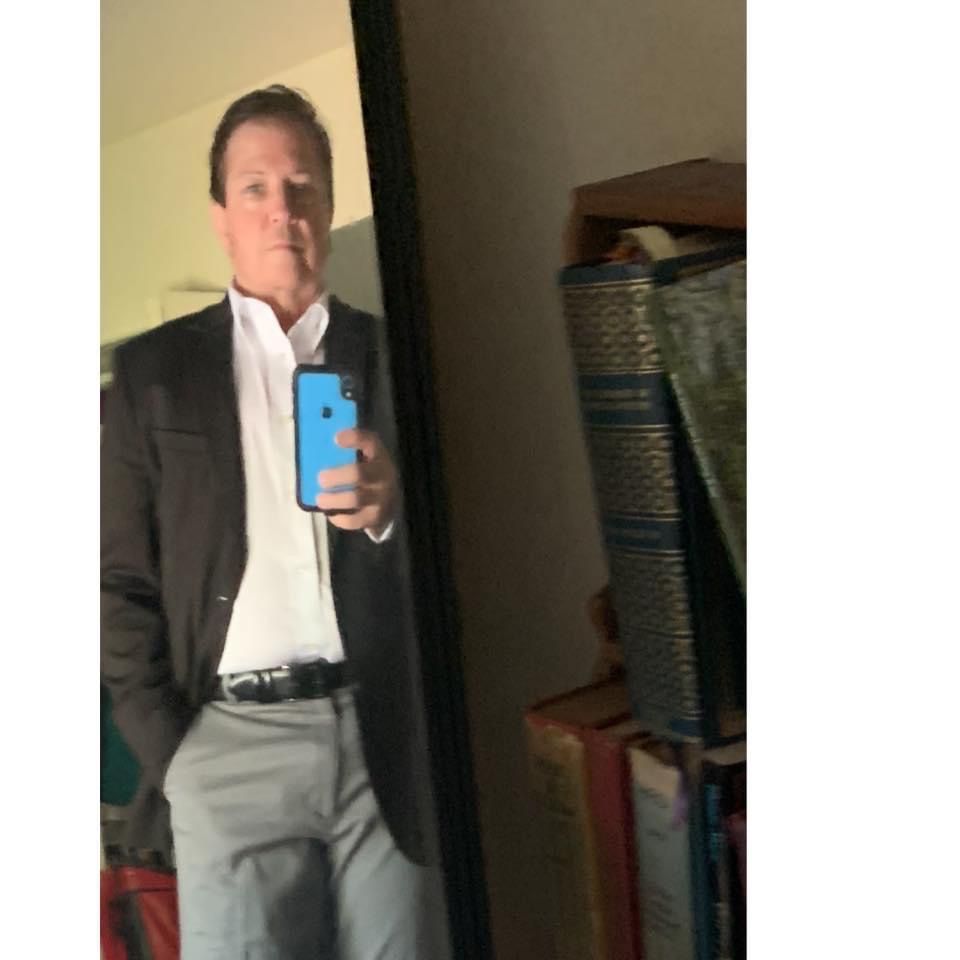 Mitch Bensel Part I BENSEL BIRTH
Mitch Bensel Part II HOW GOD TOLD ME I WAS A HEALER    this is really How God showed me I was a healer     ..  


Mitch Bensel has published 16 books including poetry, children's, paranormal, ER, and romance books. He just completed a five volume set of poetry books, "Writings From the Walls of My Soul" volumes I-V that span over twenty years of poetry. All of his writings may be found on this site under the books link.  Mitch Bensel You tube has many narrations of other writers and his poetry: https://www.youtube.com/c/MitchBensel. 
He has narrated a few audio books and one of his poetry books has been put to audio, "Twitter Poetry Love and Life". 
While narrating  Irene Baron's "Mary Knew"  he had miraculous affirmation of God's presence. all should read or listen to her book about Mary's life! https://www.amazon.com/Mary-Knew-Biography-Ancient-Scriptures/dp/1723233471
Mitch Bensel loves cycling and raced when he was younger. Making crosses from driftwood is a cool ministry that he has been doing for several years. These crosses get mightily blessed by God in the name of Jesus!
He lately added cross construction with wood from a lightning-struck tree. As he stated earlier, these crosses are the real deal. Something God wants out there and He knows where and when!
"Part of my life has always had God in it, even when I was a kid. I always wanted to help others. I was the kid helping the old lady across the street." I am not saying this as a brag moment or, "look at me helping others." Just that my whole life has been a passion to helping others or praying for them, just as all should do.  I still messed up and each failure helps to learn how to walk more consistently in holiness. Pray without ceasing, which means keep Him in your thoughts every moment.. "Fast and pray to feed the spirit and not the flesh!"
Mitch loves billiards and for a short time hustled a few people. Ah, youth have to learn, yes?  His room was in the basement of his home and right outside his door was a pool table. So shooting pool was and is a joy to him, but now only for pleasure. Plus, he is sure God didn't take kindly to those hustling days.
Martial arts was a love for over thirty years. He opened his own school and enjoyed helping people in a different way. Helping someone remove fear from just being able to walk down the street was a blessing to Mitch. He loved helping and teaching martial arts. His style was Shaolin Kung Fu, a 'soft' style of martial arts where the student redirects attacks. He added other styles in when it would be a good fit for the student. He admired the Krav Maga system and integrated that with his teachings.
He also did "Stranger Danger" teachings at schools, starting with kindergarten to eighth grade teaching in levels, having kindergarten and first grade students come to the gym, then a new group, and on like that. Adding to it was intensity of technique with the older kids.
He also taught adult education at the high schools and self defense against weapons. The most, of course, that can come out of a few lessons is confidence and something to 'try' if attacked. Knowledge for the little ones was about what a stranger is and basic "how to run away" strategies. Kids were out in the world more back when Mitch taught self defense to the school kids.
 Mitch was almost attacked when he was a kid by a man the neighborhood called 'Grandpa.' He was warned, by what he says, were his angels that told him to "run!" He knew he had to get out of the basement. He taught the little ones to always listen to the voice or feeling to leave if something felt bad. 
He was injured while working in the ER and had to retire. He prays for others and miracles do happen. but he has issues with pain in his back. "God's will be done, He knows where I hurt and if God knows, then so be it, His will be done. Everything in life is God's will, the good and the bad. Give thanks always for every moment in life. He has a plan that we do not know about. Even if we have chronic pain *
*2 Corinthians 12: 9  And he said unto me, My grace is sufficient for thee: for my strength is made perfect in weakness. Most gladly therefore will I rather glory in my infirmities, that the power of Christ may rest upon me.
THE BENSEL CROSS … God told someone in a dream for him to do. "You are supposed to start making crosses." 
For about twenty years he has been making crosses out of coins and wood. Mitch collects driftwood from the Ohio River, cleans it, cuts it, shapes it, and sands it to create a unique and beautiful cross representing the ultimate sacrifice and love. With each cross, after ordered, he lays his hand on and asks God to bless it for what the home/ person needs. There are drift wood cross testimonials on this website. Miracles have happened with the feeling of peace or light shining in the room or on the top of the cross. Healing comes from His Holy Spirit!
The first healing miracle is for an increased awareness of The Holy Spirit and peace. We have to get out of the physical way of flesh and into the spiritual way for us to be able to feel and hear Him within us! Awareness of the indwelling of the Holy Spirit, silencing the world chaos, and resting into the spirit with God. We truly have to leave the world. Walk holy as best you can, always reaching to be holy.   The Holy spirit can talk through us and heal through us.
The first healing is so you can feel His presence and then welcome being healed with your faith. The noise of the world sitting next to those worries and fear fall away and peace with the love from God covers us breathed into us. With this peace or quieting of our soul, getting out of the way, we can hear Him and have healing from the Holy Spirit, always His will and His timing and your faith.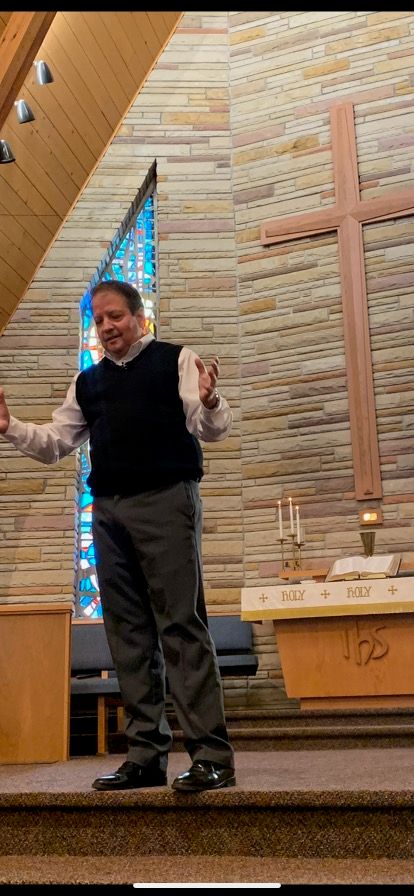 The second healing moment is relief from pain. Truly this is a lift of faith to fill our spirit. For when we know God's will be done, we know God is with us every small moment. And His strength is made perfect in OUR weakness.
2 Corinthians 12:7-10
King James Version
7 And lest I should be exalted above measure through the abundance of the revelations, there was given to me a thorn in the flesh, the messenger of Satan to buffet me, lest I should be exalted above measure.
8 For this thing I besought the Lord thrice, that it might depart from me.
9 And he said unto me, My grace is sufficient for thee: for my strength is made perfect in weakness. Most gladly therefore will I rather glory in my infirmities, that the power of Christ may rest upon me.
10 Therefore I take pleasure in infirmities, in reproaches, in necessities, in persecutions, in distresses for Christ's sake: for when I am weak, then am I strong.
Many in life have a path of constant pain or illness. For a moment, or days, they will have relief, God's will be done. He is aware of our pain and is with us always and wants all with chronic illness to have times of rest.
The third healing is a complete healing miracle from whatever is crippling or causing pain. All healings will be done in God's time and His will and in the Mighty name of Jesus!. Healing at times being instantaneous.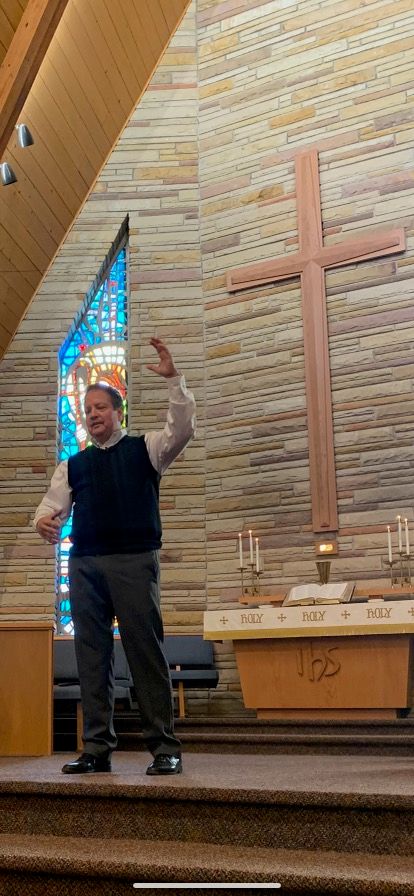 He has recorded the healing prayers and miracles have occurred. Click on the audio on this site or go to "Mitch Bensel You Tube".  Many persons have been healed by God just by listening to the healings. 

His first recording of the three healings was over ten years ago and was put in the CD "Walk With Me." It is still on the internet on CD baby.com He was nudged to  re-record the "Three Healings." The one on his YouTube is the newer one, but same version of the original. While recording these audios, Mitch was shown different people's injuries and illnesses, bones, or cancers that would be healed when they listened to the audio. God already knows who will listen and be healed. There is a new three healings on this site but is the same as the others. God does the work.
Always in Jesus mighty name.. God's will be done, His timing and His will. This celebration of God's love  and all the healing moments where Mitch will go are more than just physical healings,  Refreshed with a deeper awareness of the Holy Spirit. God is with us and it is time to pull Him into our daily moments. Walk with the overflowing essence of the Holy spirit. God, our Father hears us in Jesus mighty name all can be done!
Testimonials are on the MIRACLE page on this site. If YOU have been healed by God by listening to the "Three Healings" on YouTube, please write to Mitch or post on the guestbook on the HOME page  and let him know. Let us praise our Lord and Savior for this blessing and miracle!