INTO THE LEVELS OF SPIRITUAL GROWTH
~The First Hello to God ~ 

THE BEGINNING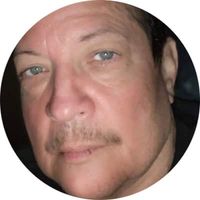 As I have gone through my life, God has shown me the so many different levels of learning, how to hear Him, and how to do and know what is His will for me. How to know, I should say, He seems so quiet and yet He is always 'talking' to us in a way we learn to hear. But we will never hear Him if we do not begin the conversation.
Praying is talking to God. The simple thought of talking to or asking Him for help or giving Him thanks, is actually from our 'spirit' and is  opening a small line of light or a telephone line for communication and learning between you and Him.
When we reach for God it gives Him a chance to reply with teaching us. God is not intrusive and will never force His will on us. We have free will and choice. When we bring God into our daily moments, talk to Him, "Gosh, God I need help today.." He hears and begins the individual journey and path with us.
Everyone born has an individual journey with God and their own path with Him. My path is not yours or his or theirs. If you are a parent you see each child is different and you, as the parent, also teach each child in a different way to the same end, do we not?
An easy and simple way to see not to judge others, well we shouldn't because we are then condemned by the sin we are judging them of committing (Romans 2:1). But also, not to judge, for you have no idea of their path with God or at what level they are with Him spiritually.
When we first go to school we learn the basics, one plus one is two etc. We are on a simple beginner level in school. This is the same as when we begin our journey with God. We begin with learning His word, even though most, if not all, at first make no sense.
Have you ever wondered why so many things in the Bible make no sense to you? Then on any given day it is clear as a bright sunny day. When we learn 'one plus one is two,' we see the numbers and know the answer. If someone would throw down a calculus or any other advanced math problem, we would see numbers but not understand the problem. For we are still on one plus one equals two level.
As we reach, pray, and talk to God, we grow our spirit to become more familiar with His voice.  We learn or hear Him because we went to school ~ reached for Him ~ then learned, one plus one is two. He can begin to lift us to higher levels in spiritual understanding of Him and His word when WE reach to learn. Wanting to be closer to God will cause Him to help you do just that.
It is up to us to open for Him. Reach with all you can. Sharpen that pencil, eat a good breakfast put into your soul a desire to know Him and learn. I will be talking about the so many different levels and ways God does teach us in PART II : )